A Year of Maintenance: Your Seasonal Home Maintenance Guide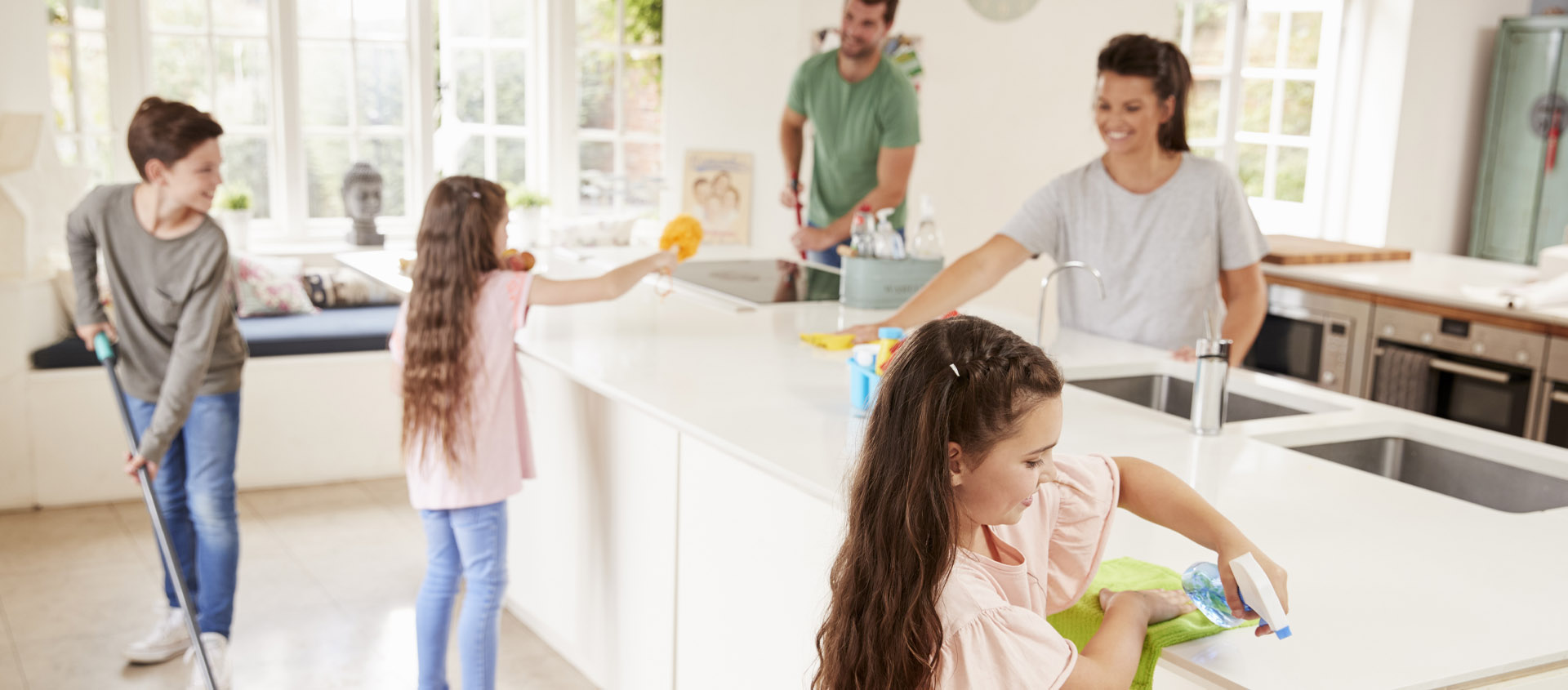 Being a homeowner can be a big responsibility, but the joy and pride you will feel in your very own, brand-new (or new to you) home are unmatched. With the right set of tools and these simple monthly tasks, you'll feel prepared to take on any home maintenance job and keep your home in tip-top shape, saving you from unexpected and costly repairs that can arise from neglect. Join us as we take you through each season, along with a manageable list of tasks you can feel comfortable taking on.
Winter
Canadian winters can be frigid. Not only do we need to be sure we're properly dressed for the cold climates, we need to make sure we stay on top of keeping our home running its best throughout these colder months, inside and out.
1. Keep an Eye on Your Heating System: It's important to ensure your heating system is working properly throughout the winter months. If you hear a funny noise or notice there isn't heat coming from one of your vents, don't wait to have it inspected. It could be the first sign of a larger issue.
2. Prevent and Manage Ice Dams: Ice dams can form along the edge of your roof as snow melts from the top and refreezes as it reaches the lower sections. This can put a lot of unnecessary weight on the edges of your roof and eavestroughs. Use a roof rake to remove snow before it builds up, and if you see an ice dam forming, you can purchase heating cables to melt it, or carefully remove the ice before it builds up.
3. Protect Your Floors: There is no question that some snow will be tracked into your home when coming in from the outside, and while many materials are water resistant, it's always best to avoid leaving snow to melt on your floors, never mind the sand and salt that can come in along with it. Put down mats to catch the snow and you can even purchase a brush to knock off most of the snow beforehand.
4. Check for Drafts: If you have an older home you are more likely to experience draftiness. Check your windows and exterior doors for drafts before the temperatures really start to drop. If you can feel cold air seeping in, it may be time for new weather stripping on your doors or sealing your windows with plastic.
5. Stay on Top of Snow Clearing: Be sure to keep up with shoveling walkways and driveways to prevent slippery or dangerous conditions. This is a benefit to your and your family, as well as others who may use your sidewalk. It's also a good idea to keep an eye on your trees. Heavy snowfalls can put a lot of strain on the branches of your trees, causing damage and breakage.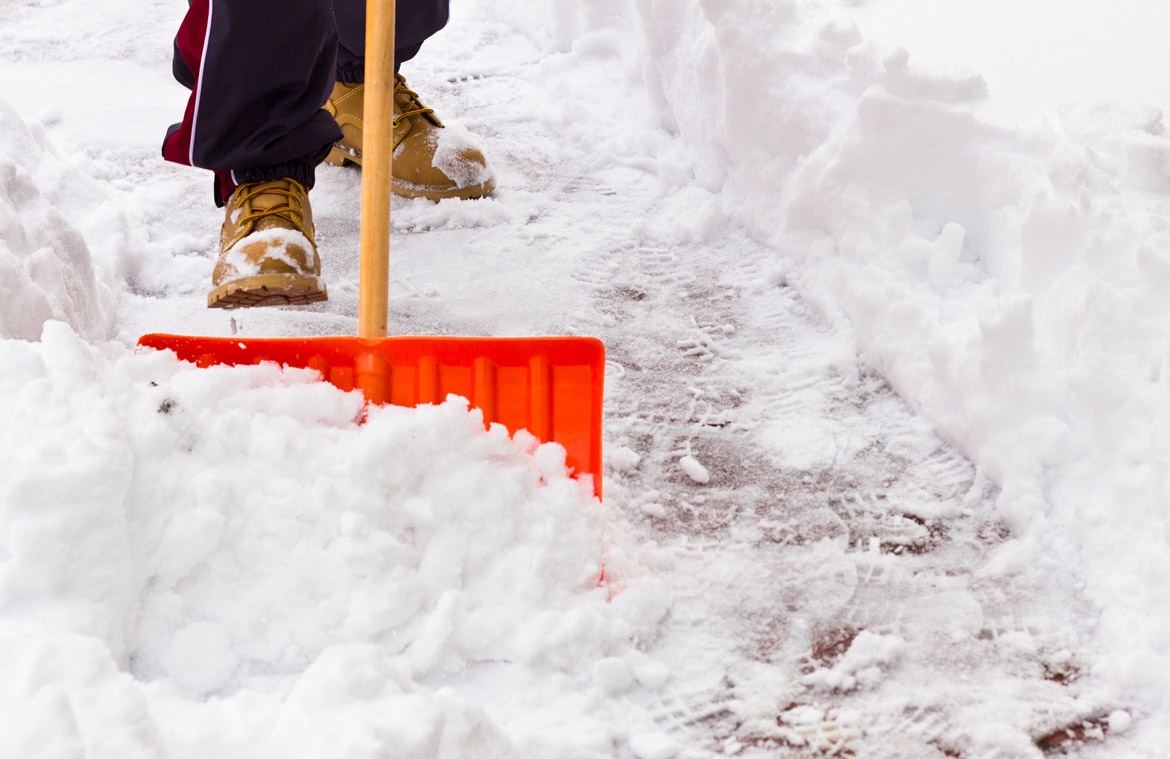 Spring
Spring marks the drastic change in seasons ahead as we transition from the cold winter months into the warm spring weather. While we all look forward to the warmth, this also means sloppy conditions as the snow melts and a lot of clean up to come. It is also a good time to assess your home for any damage that may have occurred from the cold.
1. Deep Clean Your Home: Spring is the perfect time to give your home a deep clean. Wash your floors, clean out the fridge and defrost your freezer. Pay attention to the caulking in your kitchen and bathrooms, fix it if necessary and test your exhaust fans. This is also a good time to check the coils on your refrigerator and give them a quick clean.
2. Duct Cleaning: Consider having your ducts professionally cleaned. Dust and pet fur can settle within the ducts and out of reach of your household vacuum. By having them professionally cleaned you can increase the energy efficiency in your home and improve the air quality.
3. Outdoor Clean-up: Clean your eavestroughs of debris that may have accumulated and rake your yard of any leaves that have settled. This is also a good time to clean out your garden beds of anything that may have been left over the winter months in preparation for the new beautiful flowers to be planted.
4. Reseal Wood Decks and Fences: Your exterior woodwork will last longer if it is resealed or stained every few years. You can choose one of them to start with this year and rotate through them year after year, or do everything at once and have a couple years in between to be free of the task.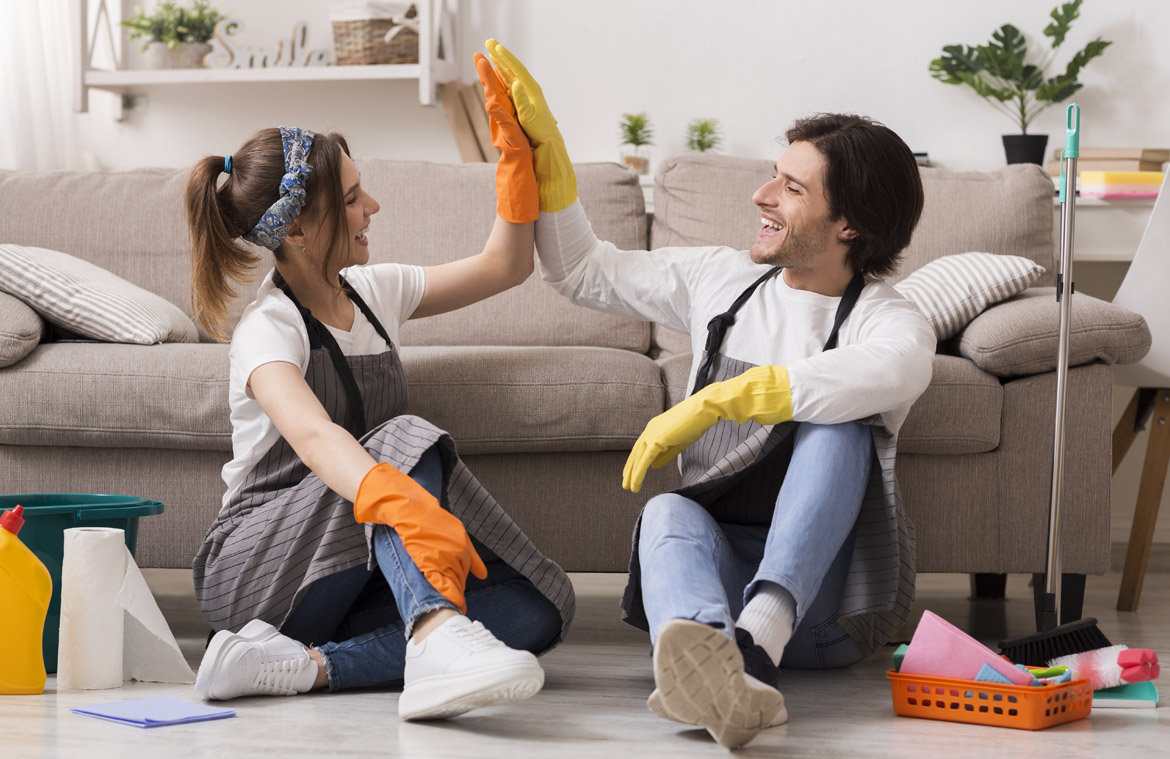 5. Inspect the Exterior of Your Home: Check the roof, foundation and any exterior
work of your home to ensure there are no cracks or issues that could lead to larger problems.
Summer
Summer is a favorite season for a lot of us, and for good reason! While it's the perfect time to get outside and enjoy the heat while we can, it's also a great time to get those at-home outdoor tasks done while it's a comfortable temperature, as well as the indoor tasks that are easier to accomplish with the windows open.
1. Air Conditioning: The first task on our list is to check that your air conditioning is running correctly. You can either take care of this yourself or schedule a professional to do a maintenance check. Not only could this save you from a midsummer break down, regular maintenance will extend the life of your appliance and reduce the risk of a costly repair.
2. Window Washing: Take the time to wash your windows inside and out – you're sure to be impressed at how much more natural light is able to get into your home and you'll have a clear view of the outdoors from inside!
3. Re-caulk or Seal Windows and Doors: Summer is the perfect time to properly re-caulk or seal your windows and doors before the cold weather comes back into the picture. If you temporarily sealed any windows over the winter months, now is the time to accomplish a permanent fix, whether that is re-caulking or replacing the windows.
4. Sidewalk or Driveway Maintenance: If you have a cement sidewalk and/or driveway, summer is the time to reseal or repair any cracks. Keep in mind cracks in pavement are a normal occurrence and taking the time to repair them once a year can prevent bigger issues from arising later.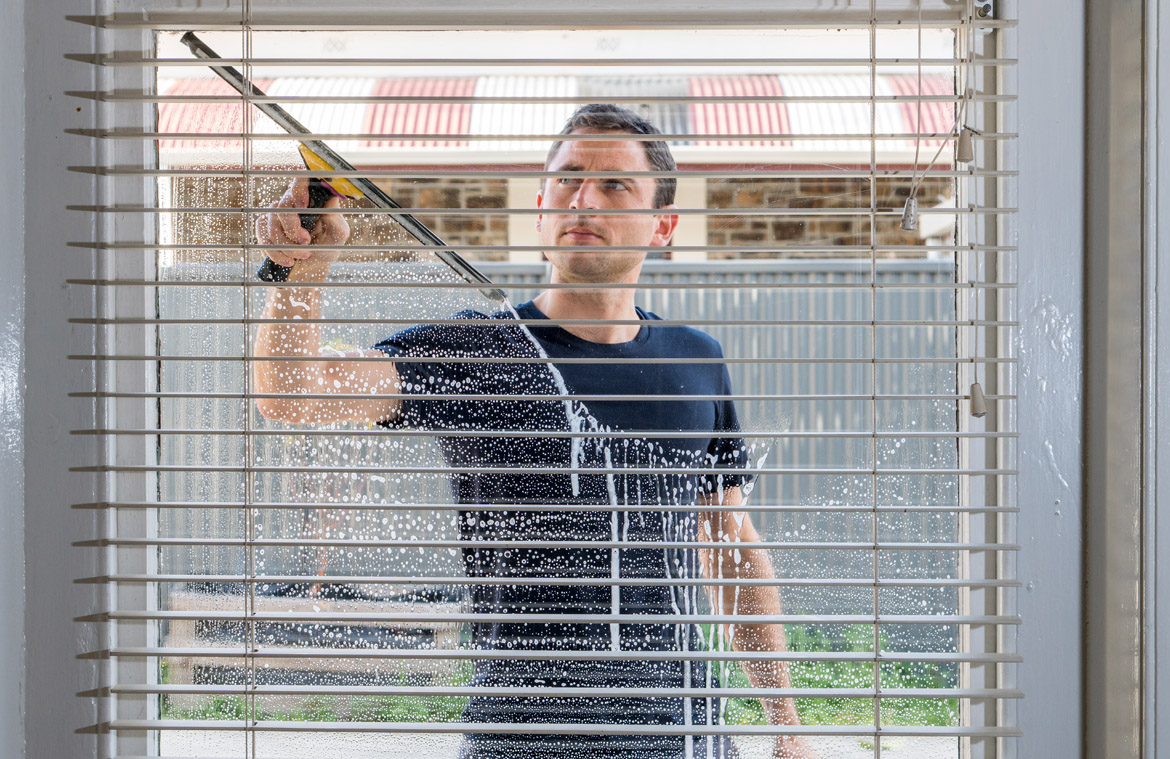 5. Indoor Wall Repairs and Paint: If you have any dents or cracks in your drywall that need repairing or just want a fresh coat of paint, doing it at a time where you can open the windows to let the fumes dissipate quickly is ideal.
Fall
While Fall may be the shortest season, it is one that is important to utilize and prepare for the winter months ahead!
1. Check Your Furnace: Fall is the time to check your furnace and ensure it is functioning properly before the winter cold sets in. Change your filter, test your thermostat and ensure your drain hose is clear. If you don't feel comfortable doing this yourself, call a professional to come do the check for you and they can tell you if there is any other maintenance required.
2. Have Your Fireplace Inspected: It's no surprise that your fireplace will be used more during the fall and winter months and it is important to get it inspected before you use it. This is to ensure everything is in working order and to prevent fire hazards in the case of debris within the chimney.
3. Clean Up Your Yard: Before the snow starts to fall, try to get outside and pick up the fallen leaves and clean out your garden beds. It is also a good time to clean your eavestroughs and care for any of your perennial plants, whether that is wrapping them in burlap to protect them from the harsh winter air or to keep the rabbits from chewing them.
4. Shut Off Exterior Water Supply: Be sure to shut off and empty the exterior water supply, as well as put away any hoses. If water is left to freeze in the pipes, it could cause damage to the lines.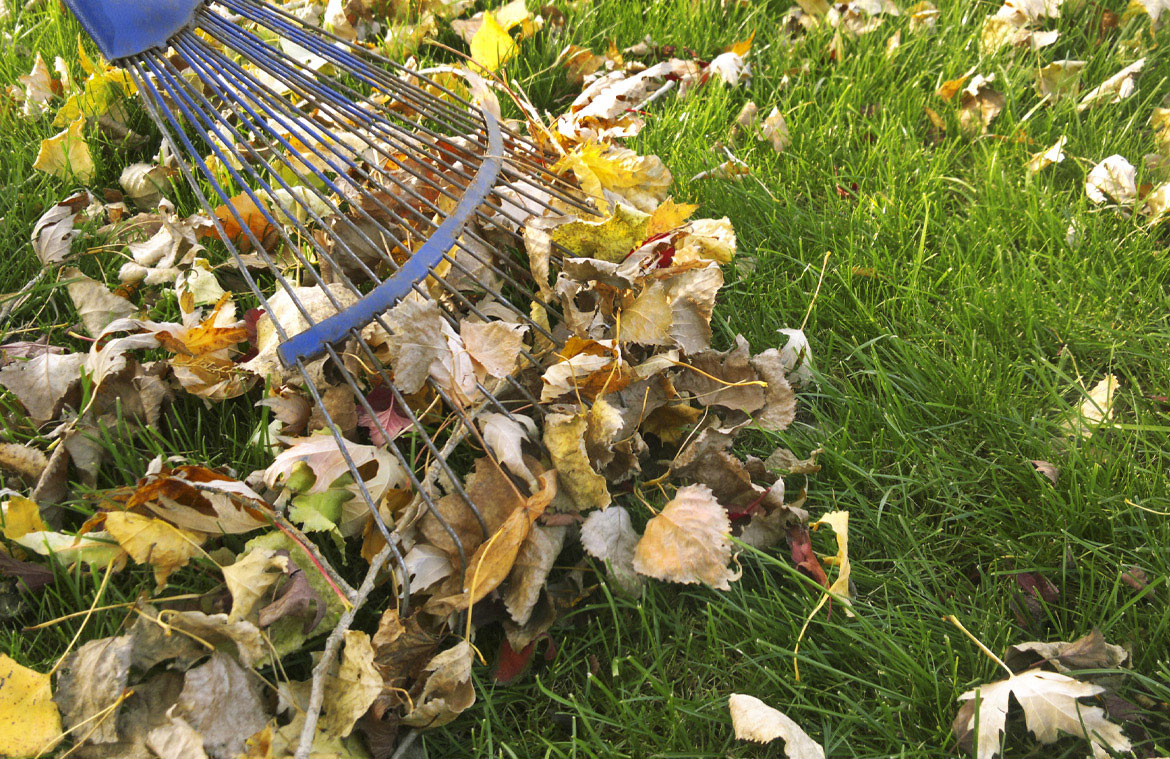 5. Test Winter Equipment:
Whether you have a snow blower or prefer to shovel, check your equipment to ensure everything is in working order before the snow falls.
With these simple tasks, you'll have no troubles keeping your home in tip-top shape for years to come!