7 Tips for High Traffic Areas in Your Home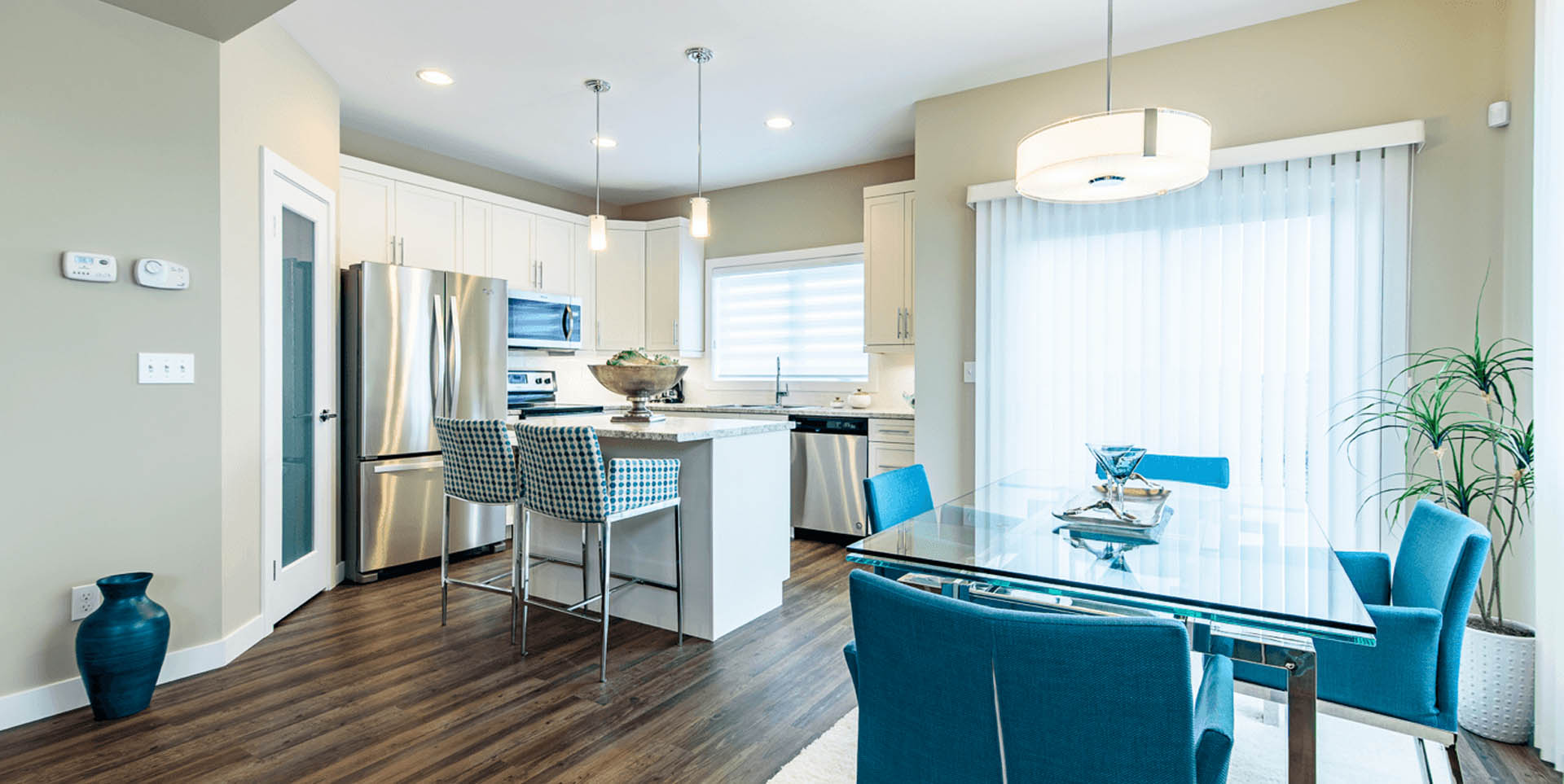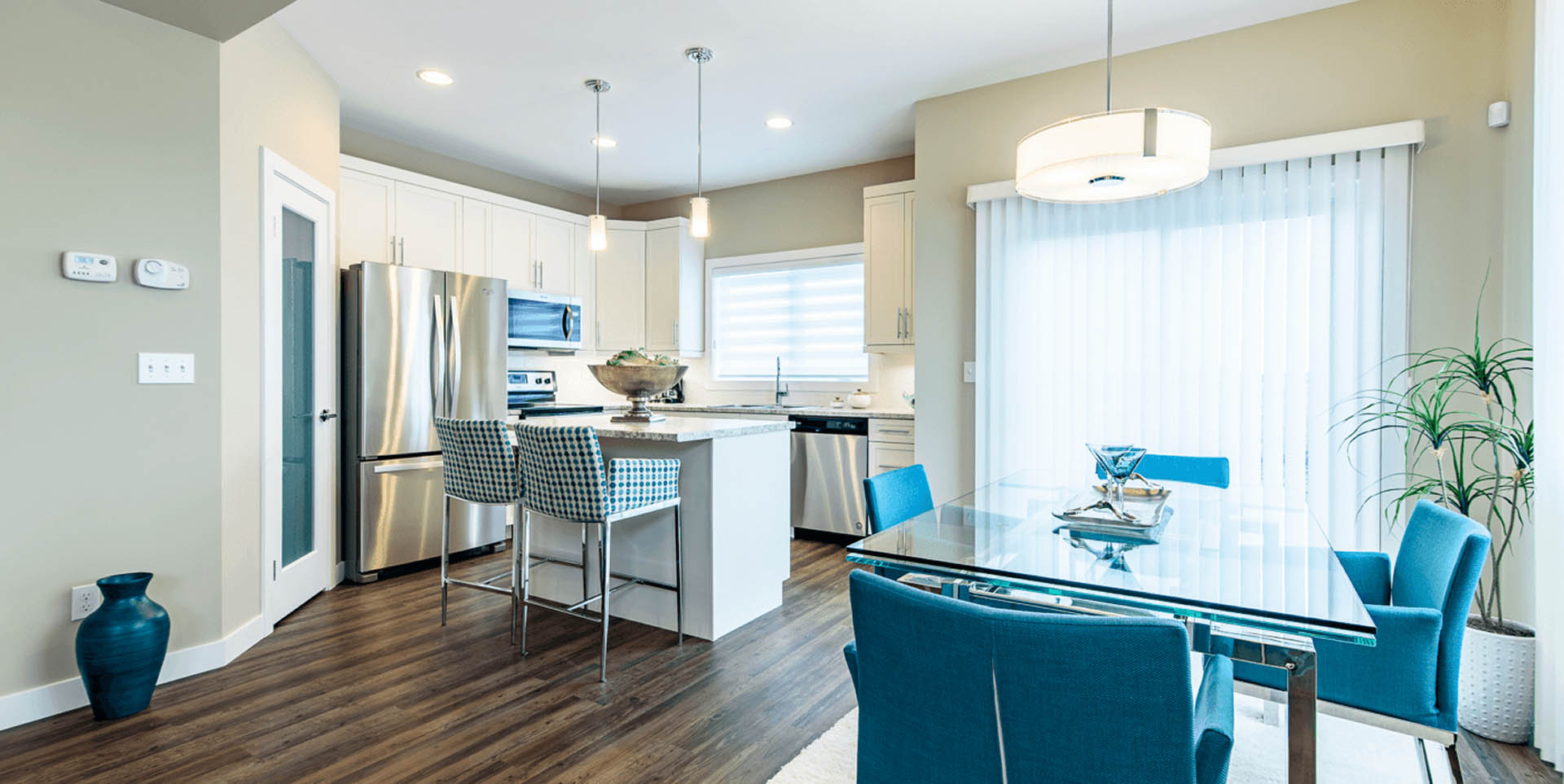 Certain parts of the home seem to get the most traffic: the entryway, the path from the kitchen to the living room, and the paths in the hallways between the bedrooms. If you don't take proper care of these areas, they can start looking worn down before you know it. That's not what you want after moving into a brand-new home.
Learn more about what you can do to keep these areas looking their best.
Choose Durable Flooring
When you build a home, you're able to choose which types of flooring you have throughout your home. In the entryway and the kitchen – where the floors are more likely to get wet – consider using ceramic tile, natural stone, or the more affordable vinyl plank flooring. These are all sturdy materials that stand the test of time.
For the areas where you want carpeting, think carefully about the carpet you choose. Berber carpet tends to be durable because it's easy to clean. If you choose a darker colour rather than white, it's less likely to show signs of wear.
The Power of Rugs
First, area rugs are great in any frequently used area in your home to protect the floors underneath. And this is especially important when you first enter the home. No matter how well you wipe your feet on the outdoor mat, your shoes are going to have some dirt on them. Especially in the winter months, with snow and salt build-ups, you'll see water stains and dirt accumulate if you're stepping into a bare entryway.
Don't doubt the power of an entryway rug – you'll have to vacuum it every so often, but that's less work than trying to scrub dirt out of your tile grout. Rugs made of wool are very durable and are generally stain- and water-repellant. Synthetic alternatives are easy to clean and usually made to withstand damp areas. Consider keeping a pair of slippers or a pair of shoes you only wear in the home in this area to slip on right away, too.
Sweep, Vacuum, and Mop Regularly
Even if you're careful about removing your shoes on the rug, it's still normal for there to be a bit of dust and dirt on the floors. In high-traffic areas, that dirt gets ground into the flooring every time someone walks by. You have to be careful about keeping it clean. This means that you should sweep, vacuum, and mop on a regular basis. If you're home all day with kids, you may even need to do it on a daily basis. Those who spend less time at home, though, can usually get by with a once-a-week schedule. To make it easier on yourself, consider purchasing one of the robotic cleaners to handle the task. You can set the machine to clean as often as you'd like.
Follow Care Instructions
When you move into your home, you'll get a large binder filled with important information about the materials and warranties on your home. This binder will include care instructions for your floors. It should tell you how often to clean your floors and what types of cleaning products are suitable. If you ignore these instructions, your floors may suffer some damage.
Protect Your High Traffic Areas
In most homes, it's easy to see which areas are going to get the most traffic. You can easily protect these areas by covering them up. A nice area rug or a runner carpet can protect the original flooring. You'll still have to care for the rug on top, but you can easily replace that should it become worn down.
Hire Professionals for a Deep Cleaning
Once a year, it's nice to give carpeting a very deep clean. You can rent carpet cleaners from several stores, but hiring a professional carpet cleaner generally give you much better results. A professional company will treat any stains on the carpet, then use their equipment to penetrate deep into the carpet to get the best clean possible.
Know When to Replace Your Floors
Sometimes, a high traffic area that looks dirty is really just worn down. Even a deep cleaning won't be able to fix this problem. You have to replace the flooring. The exact timeline of all flooring types will vary, but you can usually tell when they're reaching the end of their lifespan. Fortunately, those who move into a brand-new home won't have to worry about this for quite some time.
Clean floors help your home look its best. No matter what type of flooring you choose, it's important to pay special attention to the high traffic areas. By properly cleaning them on a daily or weekly basis, your floors will last a long time.
Photo credits: rug