Your Guide to Winter Home Maintenance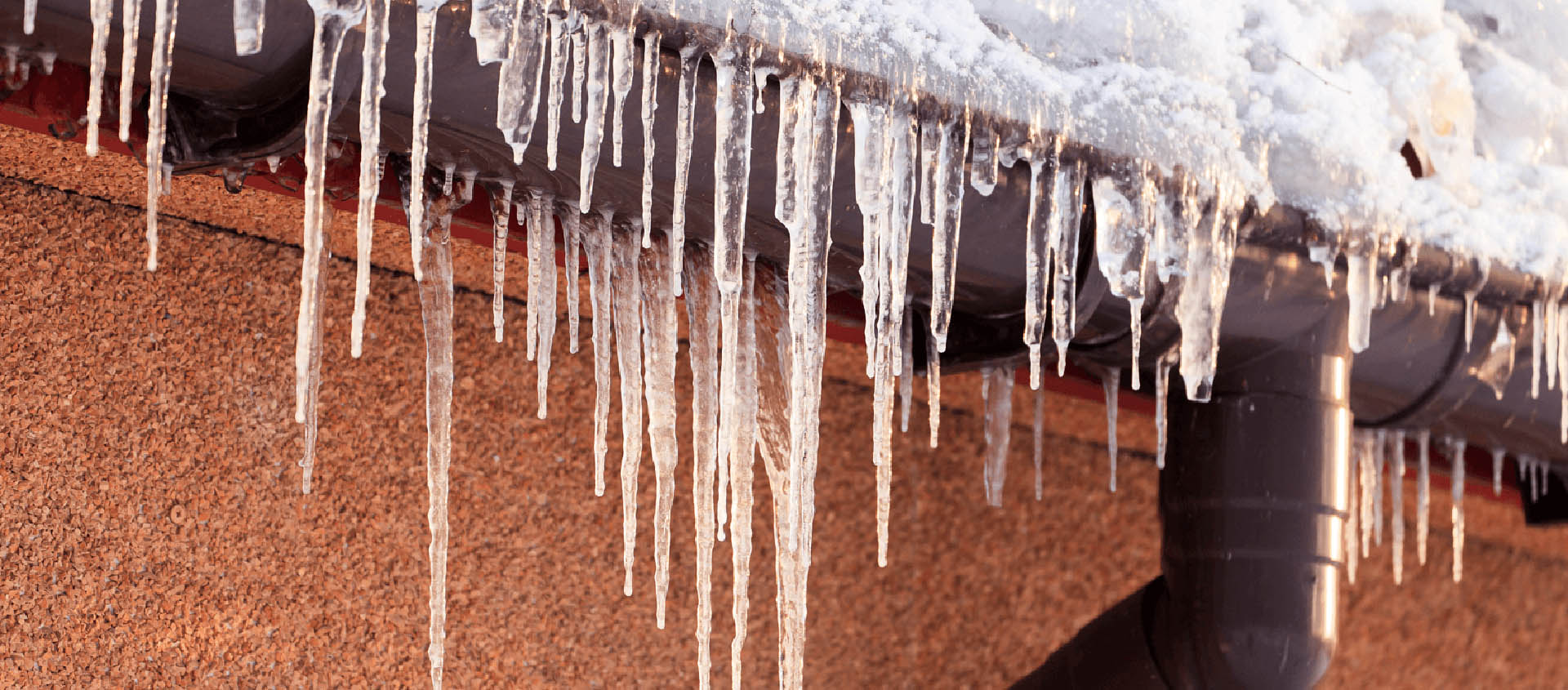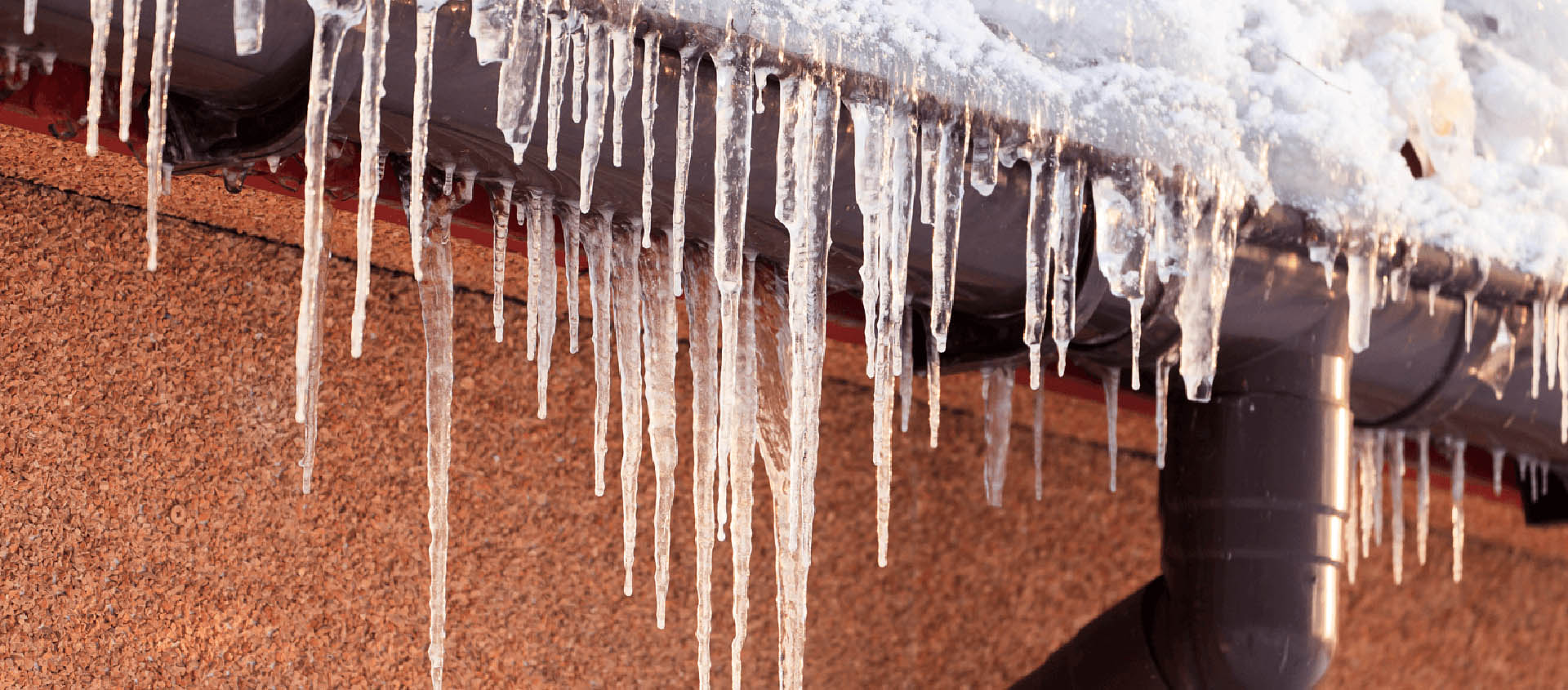 Winter is fast approaching, and while you may be able to take a break from long days spent in the garden, there's still plenty of home maintenance to be done during the cold weather. In fact, some of the winter home maintenance tasks are even more important than the things you need to take care of in the summer.
While there are probably a lot of things you don't have to worry about in a brand-new home, we've put together this list of things that you should remember to do or at least keep an eye on, in order to keep your home in great shape for many years.
Preventing Ice Dams
Ice dams - caused when water builds up in the gutters and forms icicles - are one of the biggest dangers of the cold weather. When water pools and freezes here, it can damage the roof and even cause the gutters to fall down.
Prevent ice dams by making sure that there's nothing blocking water from flowing freely from the roof. In most new homes, this simply means making sure that there are no leaves stuck in the gutters at the end of the season. However, some people also add heat cables at the edge of the roof by the gutters to melt any ice or purchase roof rakes to sweep snow off the roof, reducing the possibility that ice dams will form.
Keeping the Pipes Warm
Frozen pipes are another potential issue in winter, though this tends to be a bigger problem in older homes. If you have any exposed pipes, you want to be sure that they're insulated. You can easily purchase pipe insulation - a cushiony material that slips over the pipe - at most home goods stores. Typically, you'll find exposed pipes in any area of the home that doesn't get much heat, such as basements and crawl spaces.
The one area where those who have brand-new homes will want to pay attention is at the outdoor hose spigots. Make sure that you're taking the hose off for the winter, draining any water inside, and protecting the spigot.
Watching Out for Drafts
Drafts in the home show that cold air is getting in somewhere, and that means warm air might be getting out. The windows in a new home are probably draft-free, but make sure that you're locking them to keep the seal. Otherwise, air could seep in. Additionally, some people are bothered by drafts that come in from under the doors. If this is you, look for draft blockers that you can slip under the door to prevent this from happening.
Keeping the Home Warm on a Budget
Heating your home throughout the winter costs more, but there are things you can do to reduce your bill. For instance, make good use of your programmable thermostat. Only heat the home when people are inside. If you have a smart thermostat, you can even turn it off from the office if you realize you forgot to turn it off before you left for work.
You can also save money by using your ceiling fans. In the summer, you should set them to a counterclockwise rotation, which pushes the cool air down. In winter, though, changing the direction to clockwise allows them to push the warm air at the ceiling down around the walls and bring the cooler air up at the centre of the room. There's usually a switch to change the direction.
Protecting the Entryway Floors
Most of our buyers choose vinyl or laminate plank flooring for their homes. These materials are water-resistant, but this doesn't mean that they'll stay in good condition when there are pools of water from snowy boots piled up in the entryway. Take time to protect the floors in the entryway. You should have a mat outside where everyone can shake most of the snow off the boots. Inside, put a water-absorbent rug and a plastic tray for the wet boots. You may need to take care to wipe the water out of the tray and hang up the rug to dry periodically.
Snow and Ice Removal
Think about how you'll get rid of the snow and ice on the driveway and walkways up to your home. Some people choose to hire a company to take care of snow removal, but you'll want to make sure that they will come before you have to leave for work. Alternatively, a lot of people purchase a snowblower for this task. It makes getting rid of the snow easy. If you're going to shovel, think about getting an ergonomic shovel so that it's easier on your back. No matter which method you choose, it's always smart to buy supplies before the snow starts to fall. In the middle of winter, stores may have less selection on things like snow blowers and shovels and finding a sale is unlikely on these popular items.
You'll be able to spend most of your winter cozied up by the fire of your new home. However, if you take care of these winter home maintenance tasks, you can relax stress-free, knowing that your home will stay in great shape for years to come.