What to Expect from a Parade of Homes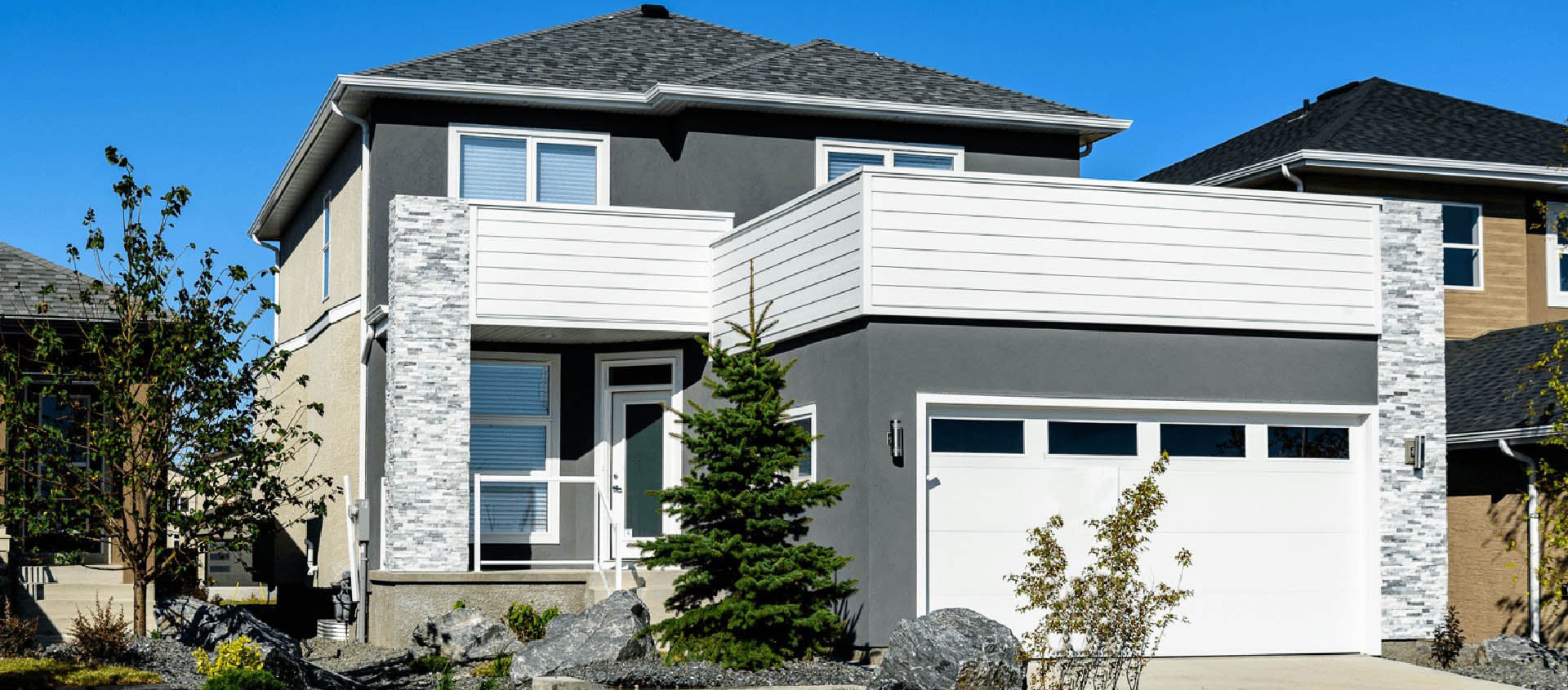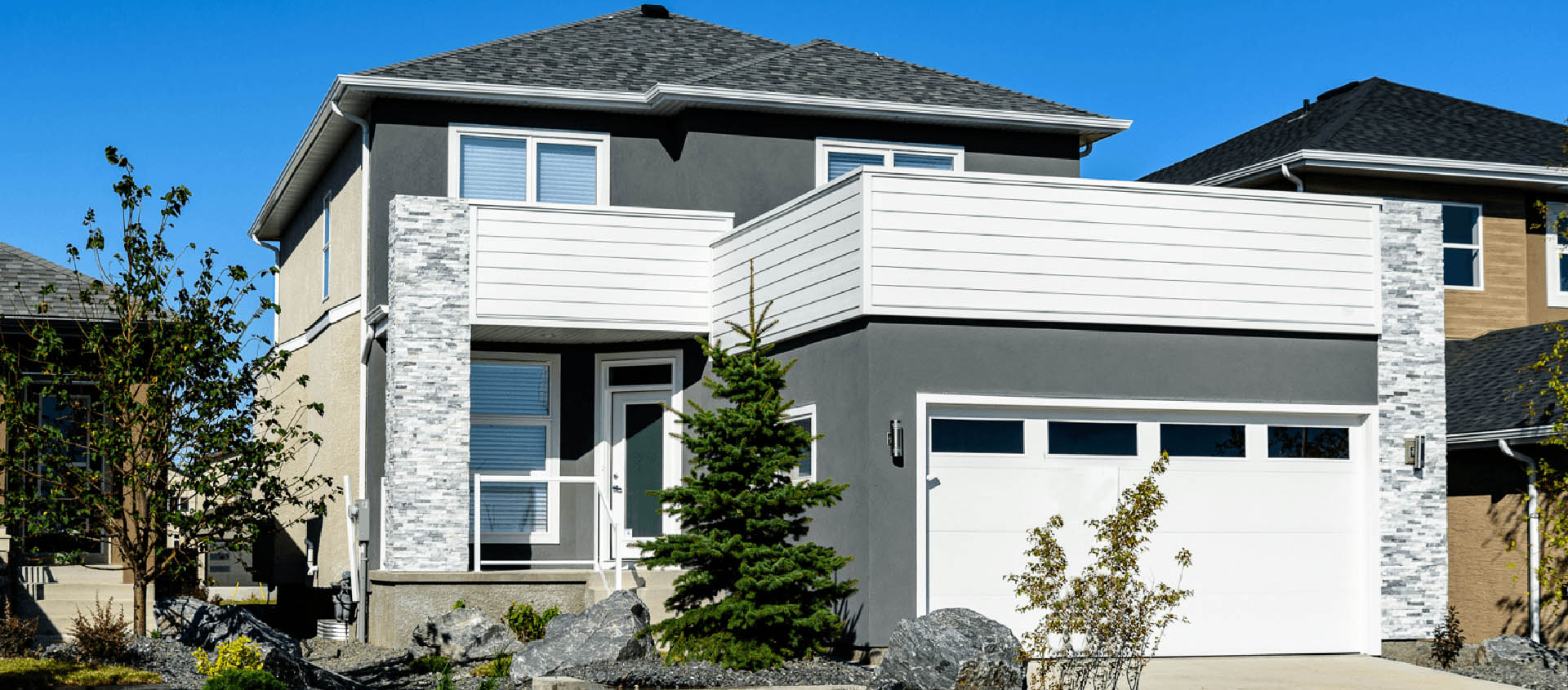 From September 8 to September 30, the Manitoba Home Builders' Association is hosting its regular Fall Parade of Homes. This event highlights some of the best new homes throughout the Winnipeg area, and Broadview is excited to be a part of this experience. The Association has selected over 100 homes to feature in the Parade, but most people choose to only visit the types of homes they're interested in or only the homes in their favourite communities.
What exactly happens at a Parade of Homes? You get to travel to the homes you like and check out the quality of the builders' work. In many ways, it's similar to touring show homes at any other time of the year, but there's a more festive atmosphere. With the large number of people checking out the homes, you can easily avoid talking to sales reps if you're in the "just looking" stage. There's no pressure at all.
Check out the following Broadview homes that are part of the Fall Parade of Homes.
Sage Creek

18 Red Sky Road
18 Red Sky Road is lovely bungalow-style home is a good example of just how fun single-storey living can be. It can be designed as a three-bedroom home or a two-bedroom home with a den, and the living area has a nice, open feel. You'll love design details like quartz countertops and maple cabinets, but the best part is the large deck out back. Perfect for relaxing and hosting parties when the weather's nice.
Sage Creek
10 Red Sky Road
The two-storey home at 10 Red Sky Road has a stunningly modern look to the exterior, but you'll also fall in love with the style and comfort found inside. The main floor boasts a gourmet kitchen with walk-through pantry and a great room with an absolutely gorgeous built-in fireplace. Upstairs, your family can relax in the loft area, and you can easily retreat to your spa-like ensuite.
Amber Gates
230 Daylan Marshall Gate
230 Daylan Marshall Gate is sure to be popular with those who want an extra-large family home. It has must-haves like a first-floor laundry room, walk-through pantry, and a fireplace in the great room, but it also includes a few special extras, like the double-door entrance to the master suite and the patio out back.
Ridgewood West
16 Kestral Way
In this cabover-style home, the great room is really great. It features high, vaulted ceilings, a triple-panel patio door that lets in a lot of natural light, and an electric fireplace for creating a cozy atmosphere. The galley-style kitchen has everything you need, including crisp, white cabinets and a large island. Because the master suite is the only bedroom on the second floor, you're easily able to get the privacy you're looking for.
Ridgewood West
8 Kestral Way
The walk-through pantry at 8 Kestral Way will make it easy to put the groceries away. Check out how the large windows in the dining area and great room make the space feel bright and welcoming. Cantilevers at either end give you just a bit of extra space. You'll appreciate the upstairs laundry room the most. One of the nicest things about this home is the flexibility. Your family can enjoy a loft space on this floor, or you can covert that space to a fourth bedroom
Prairie Pointe
35 Skyline Drive
If space is what you need, you'll want to come check out the four-bedroom home at 35 Skyline Drive. On the main floor, it has a mudroom, a laundry room, a walk-in pantry, a kitchen, a dining nook, a family room, and a formal dining room. Phew! Upstairs, you'll get excited about the size of the walk-in closet, and the luxury of having a soaker tub and 4' shower. You even have the option of including a bonus room on this floor
Devonshire Park
53 Liba Way
At 53 Liba Way, the luxury vinyl plank floors throughout the living area on the main floor give you the look of hardwood with increased durability. This is perfect if you have pets or kids. The kitchen has the style you've been looking for, with quartz countertops, a ceramic tile backsplash, and pendant lights over the island. Look for the marble countertops in the bathrooms and the beautiful design of the fireplace in the great room.
Bridgwater Trails
70 Rowntree Avenue
A tour of 70 Rowntree Avenue will show you just how plush and roomy a duplex can feel, and it will look even better when you take a look at the price. It includes an 8' island with an eating lip, and the pantry doors have a distinctive style you just have to see. Upstairs, you'll be wowed by the master ensuite, which has a 5' shower. There's plenty of space for any family.
Bonavista
363 Bonaventure Drive West
The two-storey home at 363 Bonaventure Drive West has a great layout for any family. There's a formal dining room and family room, with openings in the wall. You get clearly separate spaces without them feeling closed-off. Upstairs, you'll like the master suite, two secondary bedrooms, and bonus loft area. Don't forget to check out the audio package in the kitchen and ensuite.
Aurora at North Point
115 Phoenix Way
Another one of Broadview's duplex-style homes, you'll instantly fall in love with the exterior look of 115 Phoenix Way. It has a classic feel with modern appeal. The walk-in closet in the foyer is the perfect spot for guests' jackets and the family's everyday outdoor gear. With three bedrooms -- including, of course, a master ensuite -- and a laundry room upstairs, your family will be set.
Aurora at North Point
20 Atlas Crescent
While you're in the Aurora at North Point neighbourhood, you might as well stop by our larger show home, 20 Atlas Crescent. It features a large living space on the main floor with an extra hangout space upstairs. Your family will easily be able to enjoy time together while still being able to retreat to their own spaces when they want some privacy. In this home, you'll also find beautiful design details like vinyl plank flooring, hanging pendant lights, and under-cabinet lighting.
The Parade of Homes is the perfect opportunity to explore Broadview's offerings in a low-pressure environment. Have some fun planning your own personal Parade route. We'll see you there!