Bridgwater Trails
Bridgwater Trails offers a unique rural flare alongside a short drive to the city's edge. Final Bridgwater lots now selling!
Abundant with over 30 kilometers of walking trails, various playgrounds, and acres of communal spaces, you will really become attuned with your naturalistic side! Similarly, you will be able to enjoy the lakes, walking trails, and picturesque views, as well as the hidden gem that is Bridgwater Centre. Bridgwater Centre provides a host of amenities. Wide sidewalks, meticulous landscaping, and pedestrian plazas with street furniture for lounging make Bridgwater Centre a natural gathering place for all residents.

Tucked behind a sophisticated mixed-use building that houses commercial, retail, residential, and office space, is a large grocery store, which will be sure to provide a convenient shopping experience only minutes from home! Located at the heart of Bridgwater Centre is a new world-class fitness centre that boasts over 80,000 square feet of wellness space!
Just a short drive north, you will have access to additional shopping amenities, as well as many other dining and entertaining options. Costco and the Linden Ridge Shopping Centre are conveniently located just 10 minutes away. Additionally, you will be situated a short distance from the University of Manitoba and the new Investors Group Field!
Nearby Amenities
Save on Foods
Altea World Class Fitness Centre
Bridgwater Medical Centre
Bridgwater Veterinary Hospital
Investors Group Field
University of Manitoba
Close Proximity to the Perimeter
Shoppers Drug Mart
Scotiabank
Leopold's Tavern
North Town Centre Shopping Mall
Multiple Walking Paths and Green Spaces
Close Proximity to a Variety of Schools
Victoria General Hospital
Move-in Ready Homes in this Community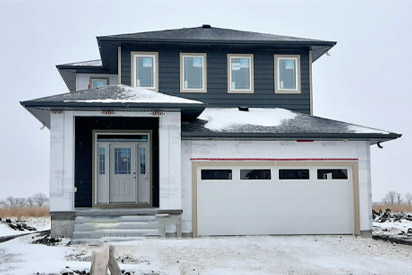 The Biscayne • 1812 SQFT
$485,238
Estimated Move-In: 2-3 Months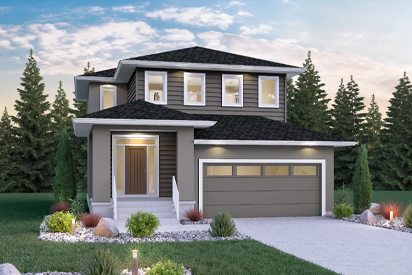 The Biscayne • 1812 SQFT
$495,349
Estimated Move-In: 3+ Months