Home Maintenance & Warranty Guide
Last updated April 14, 2020
Exterior: Finishes
Caulking
Caulking is used on a number of exterior finishes to create a seal between two building materials. Over time, caulking breaks down so it is important to check and repair or replace caulking on your home as needed. These areas include, but are not limited to, eaves trough joints, windows, exterior trim and exterior vents. Caulking is a part of homeowner maintenance and is only warranted for the first year.

Eaves Troughs
Eaves trough leaks most commonly happen when the caulking at the joints shrinks or cracks from cold weather, or from ice dams.
Ice Dams will form when snow melts in to the eaves and freezes. This eventual build-up of ice forces water to overflow the eaves and can be mistaken for leaking. Ice damming can also force ice beneath the shingles causing an eventual leak inside.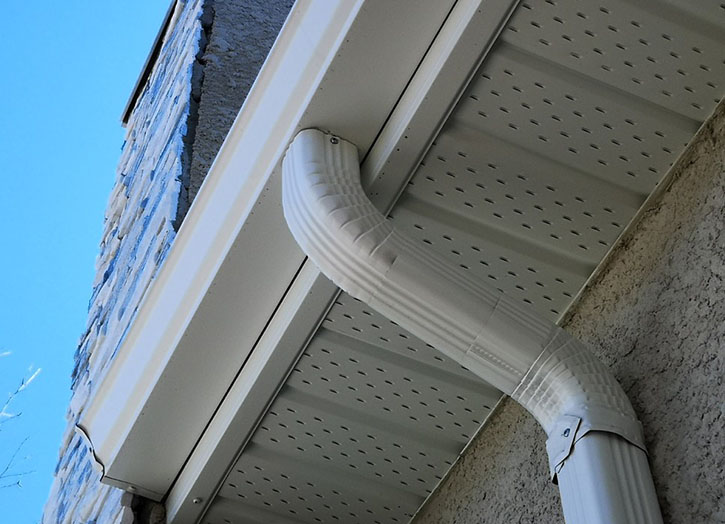 Caulking can crack and separate in the cold weather and it may be necessary to re-seal eave joints every spring. As a courtesy, Broadview Homes will reseal eaves for the first year.
Downspouts are designed to direct water away from the foundation and should be left as installed. Altering the direction of a downspout can affect drainage, or infract on land developer guidelines. Contact Broadview Warranty if you are concerned about the direction of a downspout.
Garage Overhead Door Openers
Installing an automatic garage door opener may void warranty on the overhead door. To reduce the risk of voiding the warranty we recommend using an authorized installer.
Masonry
Small cracks are common in mortar joints or masonry construction because exterior masonry is subject to severe weather conditions and normal settling. Most cracks are not covered by Broadview warranty, however, cracks deemed to be excessive, and loose or fallen masonry is warranted for 5 years.

Paint
Exterior paint is not covered by warranty. Please refer to your contract's paint color chart, or contact Broadview Warranty to request paint code information.
Roofing Shingles
Roofing shingles used in the construction of your home are Owens Corning's Duration line of shingles and have a limited lifetime warranty through the manufacturer.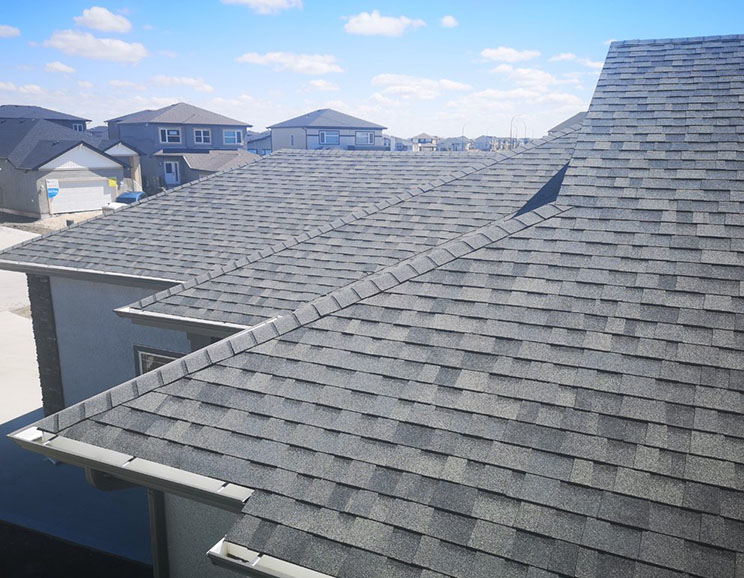 It is not uncommon for shingles to blow off in the first winter and spring because shingles installed over the winter do not have the chance to tab, or fully adhere, until the sun is warm enough to heat the bonding agent. Missing shingles should be reported to Broadview warranty as soon as they are noticed.
Shingles are warranted by Broadview Homes for 5 years, but are only covered up to certain wind speeds. Shingle blow off during high winds may not be warranted. For information on shingle warranty, refer to Owens Corning's website at:
http://roofingca.owenscorning.com/docs/
warranty/LifetimeWarranty.pdf

Siding
Siding is warranted for 1 year, and for 5 years against detachment.
Stucco
Stucco cracks are caused by building materials shrinking, or moving, as they cure, and by the shrinkage of stucco cement during its normal drying process. This is common and most cracks are not warranted.
Efflorescence is a white powdery substance that accumulates on stucco when water inside the stucco evaporates and leaves behind crystalline salt deposits. This is a natural occurrence and is not covered by warranty. Efflorescence can most often be removed with at-home solutions or commercially sold products.
Stucco color variation is common after repairs because stucco is in essence colored sand, and no two mixes of sand will be exactly alike. Broadview Homes is not responsible for stucco color variation where there is no defect in material or application.
Stucco defects causing water ingress, or leaks, is warranted by Broadview Homes for 5 years.