Home Maintenance & Warranty Guide
Last updated April 14, 2020
Warranty Coverage and Procedures
Broadview New Home Warranty Coverage
Your new Broadview Home is covered by the following industry leading 1 – 2 – 5 – 10 year warranty provided by Aviva Insurance Company of Canada, represented by its Agent, National Home Warranty Group Inc.

First year:
Any defect in materials, labor and design with respect to the new home.
Drywall crack and nail pop repair once at year-end. Paint not included.

First 2 years:
Defects in materials, labor and design which render the new home unfit to live in;
Defects in materials, labor and design supplied for the electrical, plumbing, heating, ventilation and air conditioning delivery and distribution systems.

First 5 years:
Defects in the building envelope, including defects resulting in water penetration;
Defects in materials, labor and design supplied for the exterior cladding, caulking, windows and doors that lead to detachment of, or material damage to, the new home.
First 10 years:
Any structural defect
This is a limited home warranty and it does not cover all components of the new home. Exclusions from this home warranty program include, but are not limited to, grading and landscaping, water quality/pressure and appliances. For a complete outline of warranty coverage, please refer to the Schedule G received at the time of your offer to purchase.
Broadview Homes will repair or replace warranted items as per the coverage outlined in this manual. Items that qualify for warranty and are reported within the warranty period will still be honored even if repairs lapse the anniversary date.
Broadview Homes is not responsible for repair costs incurred by the owner without express prior approval.
Any obligation under this warranty terminates if the property is unoccupied by the owner or is left vacant and unattended. Broadview Homes reserves the right to refuse repair on rental property and property used for commercial use. Defects caused by normal weathering and shrinkage, humidity, soil movement, acts of nature, improper usage, maintenance, neglect or alteration are not covered under warranty.
Charges for emergency calls are billed directly to the homeowner when calls are unnecessary, or non-emergency.
Broadview Homes is not responsible for color pattern variation due to product discontinuation or for dye lot variances.
For questions or concerns, please contact Broadview Warranty at 204-254-9265 or servicewpg@qualico.com Monday through Friday between 8:30am and 5pm.
Warranty Request Procedures
How to Report a Warranty Problem
When you notice a problem with your new home, review the appropriate section of this manual to address the issue.
If the problem is not regular homeowner maintenance and falls within the warranty guidelines, please follow the service request procedures below:
Submit non-emergency repairs to Broadview Warranty in writing to avoid misunderstandings, clearly establish priorities, and assist in scheduling.
There are 3 Request for Service submission dates:
1) 3 months after possession
2) 6 months after possession
3) Shortly before the 1 year anniversary of possession
Immediately call emergency repairs in to Broadview Warranty at 204-254-9265 within regular office hours, otherwise, contact the trade direct. Emergency contact numbers for trades are provided on page 1.
Examples of emergency items are major plumbing leaks, electrical shortages and a disabled furnace when heat is crucial.
When calls are unnecessary, or non-emergency, charges for emergency calls are billed directly to the Homeowner.
Warranty request forms are provided at the back of the Warranty Coverage and Procedures section of your Homeowner Manual binder, or, you can email warranty directly at servicewpg@qualico.com. Include your address, daytime telephone number and a description of the problem. Any previously reported repairs that are incomplete should also be included with each request.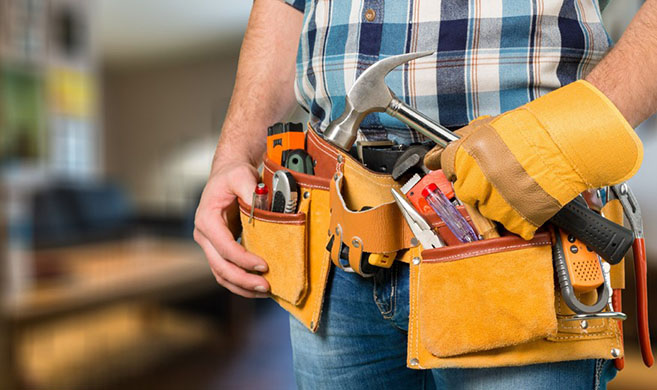 Mail:
Broadview Homes
C/O Broadview Warranty
1 Dr. David Friesen Drive
Winnipeg, MB R3X 0G8

Email:
servicewpg@qualico.com
Warranty Repair Procedures
In approximately 10 – 15 business days of receiving a request a member of Broadview's warranty department or one of its trades will contact you to schedule an appointment for further assessment or repair. Whether Broadview Warranty or its contractor schedules the appointment depends on the nature of the request.
All repairs are scheduled between 8am and 3pm Monday through Friday on regular business days. You are responsible to provide access to your home on the day scheduled.
If you have any questions or concerns regarding outstanding issues noted at your Homeowner Orientation, please page your Site Supervisor at 204-946-2735.
Mediation And Arbitration Aviva Insurance Company Of Canada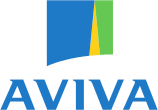 You may open a claim with Aviva Insurance Company of Canada if you do not agree that Broadview Homes has followed the warranty policies or coverages set herein. Aviva Insurance Company of Canada, represented by its agent National Home Warranty, works in the interest of the homeowner and acts as a mediator when the homeowner and the Builder cannot agree on a course of action.
To open a claim with Aviva you must submit your claim within the warranty period to: https://www.nationalhomewarranty.com/tools/claims/

Claims must include the following information:
Your Enrollment ID, also known as your policy number. This information is on the Certificate of Possession signed with the Lawyer at the time of closing.
Your full name.
Your home address.
Your phone number.
Your e-mail address.
A detailed description of each item being claimed, including the specific location in the home.
Any other details you feel are relevant.
Aviva will process your claim and will contact you to set up an appointment for an on-site assessment. Once they have determined what the builder is responsible for, a copy of their evaluation is sent to you, and to the Builder.
For more information on Aviva Insurance Company of Canada and National Home Warranty you can visit their website at https://www.nationalhomewarranty.com.