Home Maintenance & Warranty Guide
Last updated April 14, 2020
Fireplace
Gas and electric fireplaces are not designed to act as a substantial heat source for your home and should not be left running for an extended period. Running the fireplace for several hours may result in over-heating and can cause damage to surrounding drywall, masonry and appliances such as television sets. Fireplaces are covered by Broadview warranty for 1 year.
Cracked Fireplace Grout
Small cracks in grout can appear when the masonry tile or brick expands or contracts in response to the increased heat, or even humidity. This is the nature of the material and is not covered by Broadview warranty.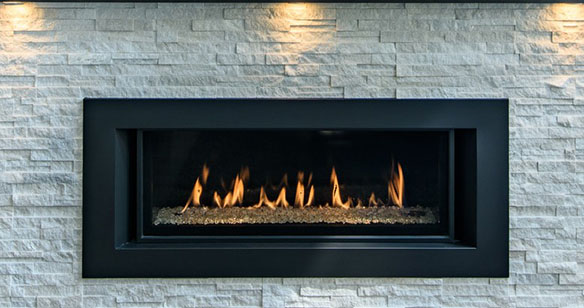 Fireplace Odor
An odor resembling natural gas will emit from the fireplace for the first several hours of operation. This odor is the fireplace burning off the chemicals used in its construction, and will eventually subside. This is not a health or safety concern and is not related to your natural gas line.
Fireplace Manual
Your gas fireplace manual should be located in a cache beneath the fireplace box, depending on the model of fireplace in your home. If you cannot locate the manual, you can find it online at either of the following websites. Contact Broadview Warranty if you are unsure of your fireplace model.
www.napoleonfireplaces.com
www.marquisfireplaces.net
www.kingsmanind.com
You can find your electric fireplace manual on Dimplex's website. The most common model is the BLF50 Synergy model.
www.dimplex.com.
Foggy Fireplace Glass
Foggy or cloudy fireplace glass is the by-product of combustion and should clear up within a minute or two. This is normal.
You should have a qualified technician periodically inspect your gas fireplace to ensure the flow of combustion and ventilation air is not obstructed.
Never operate the fireplace without the glass properly secured in place, or if the glass is broken.