Home Maintenance & Warranty Guide
Last updated April 14, 2020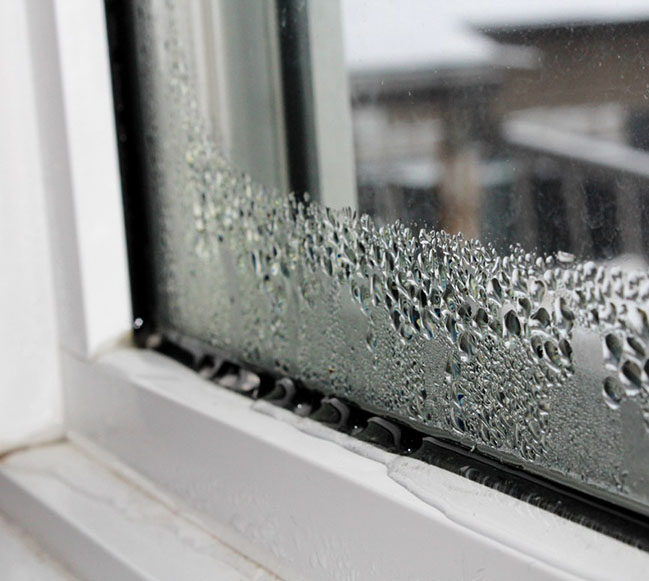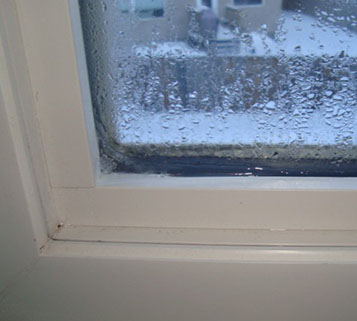 The most effective method for preventing condensation is:
Through constant ventilation of the house. Ensure your HRV is operating normally and use the fans in your kitchen and bathroom when cooking and bathing. If you are not familiar with your HRV's function, contact Broadview Warranty to book your Homeowner's Maintenance Review.
Raise window coverings so that warm air can circulate.
Remove window screens so that warm air can circulate.
Ensure that furniture is not covering or obstructing floor vents.
Where humidity is extremely high, it may be necessary to use a dehumidifier.
Do not attempt to accelerate the drying process with high heating temperatures during winter; this will create uneven drying, which in turn will exaggerate the effects of normal shrinkage. Maintain a low relative humidity in the home. Condensation can damage window casings and coverings, and can cause mold growth. These damages are not covered by warranty.
Drafts around Windows & Doors
Drafts around windows and doors results from cold air (cooled by windows) dropping down, which then pulls the warm air toward the window called convection currents. As these currents move across a room they can easily be mistaken for air infiltration since air in motion feels cooler than air that is still.
Exterior Doors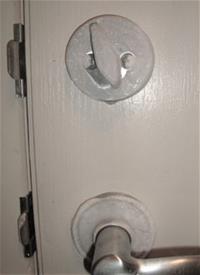 Exterior doors can twist or warp toward the heated interior side in cold weather, but will usually return to normal in warmer weather. Doors warp because they are subject to the affects that weather and humidity have on natural wood products. This condition is more common in new homes because new building materials contain a considerable amount of moisture, and relatively airtight construction makes it very difficult for this moisture to escape.
Maintaining humidity levels, installing a storm door and ensuring that weather stripping is providing a tight seal are all ways to mitigate shifting or warping of exterior doors.
Due to high moisture levels within the home during the first few years, it is common for doors to freeze to weather stripping. For this, spray weather stripping with a lubricant.
Humidity and severe weather can also ice up dead bolts. Spray frozen locks with lock deicer to help them release. Do not use hair dryers to deice dead bolts – the heat causes more ice as it freezes.
Interior Doors
Interior Doors that do not latch are most commonly the result of high humidity or settlement. Doors should correct themselves once humidity levels return to normal. If they do not, Broadview Homes will adjust or plane the door as needed for the first year.
Window Screens
If your screens do not have pull tabs, they are likely spring mounted and can be removed by pushing down on the bottom of the screen to relieve pressure from the top, then popping it out of the window.
Remove window screens in the winter to allow warm air to easily reach the window surface and help prevent window condensation.